We're ready to help you
achieve your financial goals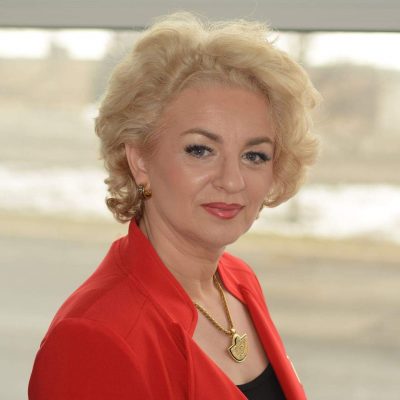 As a financial planner in Canada and a financial security advisor in Quebec, Liliana is passionate about helping others. Specifically,  she's putting her knowledge into action and dedicates herself to providing comprehensive financial strategies customized to her clients' financial needs.
Her goal is to ensure her clients understand all resources available to them, so they can confidently make the financial choices that are right for them to create their financial security.
As an independent representative, her unique approach entails using leading financial tools, strategies and products to help build financial health and wealth for their desired future.
In fact, she believes that every single person deserves access to great financial advice.
She's enthusiastic to collaborate with individuals who are serious about their finances and request professional advice. 
Particularly, she is working with professionals, government employees, and entrepreneurs to help them gain the peace of mind that comes with good asset protection and a financially comfortable retirement plan.
Liliana resides in Montreal, Quebec with her husband and two children. Outside of work, she enjoys traveling to discover new places and cultures as well as expanding her personal and spiritual growth. 
With 15 years of experience in the financial services industry, Liliana Danila has acquired the following credentials:  
Chartered Life Underwriter (CLU®

)

 designation
Advanced Certificate in 3H Financial Planning
Financial Security Advisor License
Mortgage Broker Certificate
The Chartered Life Underwriter (CLU) designation holders are regarded as elite professional financial advisors who specialize in developing effective solutions for individuals, business owners, and professionals in the areas of risk management, wealth creation and preservation, estate planning, and wealth transfer.
The Chartered Life Underwriter (CLU) designation is Canada's premier wealth transfer and estate planning designation. It has been widely recognized for 90 years as a superior mark of excellence in the financial services industry. CLU designation holders are in the unique position of helping Canadians build and preserve wealth. 
Liliana works with each client to help them create and execute a sound financial plan based on their unique needs and priorities, to help them reach their financial goals. Specifically, she assists her clients with the following topics:
Retirement Income Solutions

Cash Flow & Debt Management Solutions

Risk and Insurance Management Solutions
Asset Management Solutions
Estate Planning and Wealth Transfer Solutions