Located in Montreal, QC Canada
Serving Seniors Across Quebec
Meet Liliana Danila
Hello, I'm Liliana Danila and I help seniors across Quebec leave an inheritance to their loved ones by sharing financial strategies and solutions they can take advantage of.
It's never too late or too early to financially secure your family.
As a financial security advisor licensed in Quebec, I can guide you to find an affordable solution.
I listen to what you want for your loved ones and together we create a plan to help you get there.
I will be glad to guide you based on your financial needs, regardless of your budget or medical health issues. In fact, I can assist you with advice, strategies, recommendations, financial products and services that we can create new financial possibilities for you and your family.
During my 13 years as a financial security advisor, I helped people to understand and to implement a financial security strategy that works for them.
Working with Liliana Danila
Let me explain how you can benefit if you are working with me as your financial advisor.
First, I assess your current situation and your needs to financially secure your family.
Then, I determine your short-term and long-term financial goals, such as building an emergency fund to make sure there is money when your family needs it the most.
Also, I will give you advice on the financial products that are most suitable for you.
Finally, I will come with financial strategies and solutions to make sure you and your family will be financially secure in case of different life circumstances, expected or unexpected.
I lead my business with professionalism, integrity, and honestly.
In my first years of practice as a Financial Security Advisor, I offered solutions to people of all ages.
Today, as a specialized financial security advisor, I offer my services to seniors and retired people. They want to be quickly protected, even if they have medical conditions in order for their families to be able to receive the necessary money for funeral expenses, for paying off debts and estate taxes.
My service is free of charge but to be able to help you and work together, there are some qualifying conditions.
To see if you qualify and how I can help you to financially secure your family, schedule your call  here:
I'm a wife and a mother of two amazing children
In 2001, we immigrated to Canada from Romania.
My university education in computer science helped me develop very structured, organized, and problem-solving skills and attitude.
In contrast, my college education in the medical field makes me be an empathic person, with excellent communication and flexibility skills who cares for her clients.
Arriving in Canada it was difficult to choose the ideal carrier.
So, for two years I worked as a nurse and a financial security advisor.
In 2009, after my second child was born, I chose to work only as a financial security advisor.
By the way, my first contact with this profession was a short time after I arrived in Canada.
Now, I can almost hear the question that one of my co-workers asked me: "Girl, if today, while driving back home from work, you have a fatal accident on the highway, who will financially take care of your seven year old daughter?"
Imagine what I answered: "The government!"
She laughed and said: "Ok! Right now, I will book an appointment for you with a financial security advisor."
Even though I was not ready for such a meeting, I accepted. And, from that moment on everything changed for me.
Unfortunately, people don't take the time to talk with a financial security advisor until it's too late.  They don't plan to fail. They fail to plan.
Don't be like those people. Schedule your Financial Security call now and let me help you to financially secure your family before it's too late.
"LILIANA DANILA IS AN ADVISOR YOU CAN COUNT ON"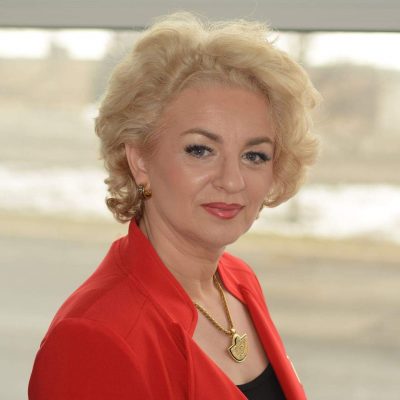 "My mission is to help seniors across Quebec find the best, most affordable and trusted solution so they can give their loved ones the financial security they want."
An advisor you can count on. I got all my questions answered via telephone. I chose a plan that fits my budget and I finalized the process online being in my PJs. How can it get better than that? Thank you, Liliana!
Our financial advisor is amazing. She is very knowledgeable. She understood our situation and was able to set up a plan based on our budget and needs.
Liliana is very polite and professional. She explained everything I needed to know and answered all my questions with patience. Her service is outstanding.
THE TIME TO GET INSURED IS NOW