Liliana Danila Financial Advisor in Montreal
I'm ready to help you
achieve your financial goals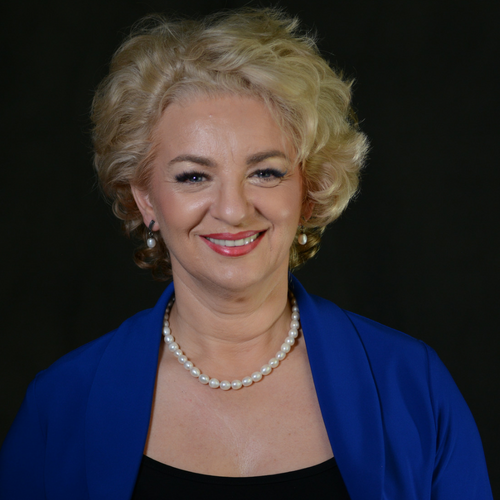 Liliana Danila, B.Sc., FSA, CLU
Welcome to the world of comprehensive financial strategies tailored to your unique needs.
I'm Liliana Danila, a passionate and dedicated financial security advisor based in the beautiful city of Montreal.
My mission is to empower individuals and families to achieve financial security and create a life of abundance.
With over 16 years of experience in the financial services industry, I have acquired valuable credentials that enhance my ability to serve you effectively. As a Chartered Life Underwriter (CLU®) designation holder, I specialize in retirement strategies, risk management, wealth creation, estate planning, and wealth transfer. I am committed to putting my knowledge and experience into action to empower you with the tools and strategies you need to make confident financial choices.
Empowering You to Make Informed Decisions
I strongly believe that every person deserves access to great financial advice. Whether you're a professional, entrepreneur or government employee, I am here to collaborate with you on your path to financial freedom.
In reality, no two individuals have the same financial aspirations or circumstances. I understand this deeply, which is why I take a personalized approach to each client's journey.  As an independent representative, I bring a unique approach to the table, leveraging leading financial tools, strategies, and products to help you build financial health and wealth.
Building meaningful and long-lasting relationships with my clients is at the heart of everything I do. I believe that trust and open communication form the foundation for success. My goal is to ensure you understand all the resources available to you, so you can make sound financial decisions. While I am taking the time to understand your dreams, concerns, and aspirations, I ensure that the strategies we develop together are uniquely tailored to your individual circumstances.
Guiding You Towards Financial Success
The financial world is ever evolving, with new opportunities and challenges arising constantly.
As your dedicated financial security advisor, I am committed to staying ahead of the curve. Through continuous education and staying up to date with industry trends, I ensure that the advice I provide is current, relevant, and in line with your best interests.
Furthermore, financial security is not just about numbers; it encompasses every aspect of your life.  For this reason, I take a holistic approach to financial security, considering not only your short-term objectives but also your long-term vision. Together, we'll explore various topics, including:
Retirement Income Strategies: Let's develop a strategy to ensure a comfortable and worry-free retirement.
Cash Flow & Debt Management Solutions: I'll help you gain control over your finances and develop strategies to manage your debt effectively.
Risk and Insurance Management Solutions: Protecting what matters most to you is my priority. We'll assess potential risks and create a robust insurance strategy for your peace of mind.
Estate Planning and Wealth Transfer Solutions: Ensure that your wealth is preserved and transferred according to your wishes, providing a lasting legacy for generations to come.
Let's Start Your Journey Today!
Now is the perfect time to take charge of your financial future.
I am excited to be your trusted guide on this transformative journey. Let's connect and start crafting a future that brings you financial security and peace of mind. Together, we'll navigate the complexities of the financial landscape and transform your aspirations into reality.
Contact me at [email protected] or give me a call at 514-677-5459.
Remember, with Liliana Danila, your dedicated financial security advisor in Montreal, you have the support and expertise you need to turn your financial aspirations into reality.
Let's embark on this journey together and secure a brighter future for you and your loved ones.